The Robots Are Coming – A 5-Session Course on Artificial Intelligence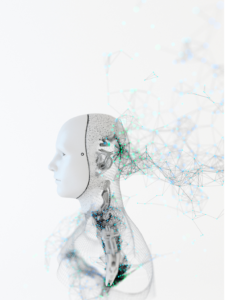 When you think of artificial intelligence, do you think of robots and flying cars in 2050? Our futuristic expectations are much closer than they seem.
At its simplest form, artificial intelligence combines computer science and robust datasets, to enable problem-solving. It also encompasses sub-fields of machine learning and deep learning, which are frequently mentioned in conjunction with artificial intelligence.
We already have self-driven cars, smart technology (phones, watches, TVs, VR tech) and coding is now a workplace skill. Whether we want to or not, we interact with artificial intelligence everyday— from Siri and Alexa to social media algorithms.
In this course, students will explore the current and future implications of artificial intelligence and technology, as well as the ethics and boundaries for future innovations.
How it works?
Our sessions taught by live instructors in real time, using a combination of multimedia, engaging exercises, and breakout sessions to make the greatest educational impact on your students.
Click here to request a quote for this Life Skills Course today.