Pollution: A 5-Course Session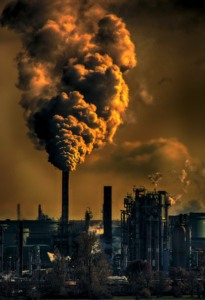 Pollution is the introduction of contaminants into the natural environment that cause adverse change. It can take the form of any substance or energy, existing everywhere, affecting our communities. Let's be part of the solution of reducing pollution in our world, by staying informed about the causes and effects of all types of pollution.
This Life Skills course will cover the importance of protecting our environment and how everything we do today will impact our future. Please join us as we teach your students how they can make a change through a 5-course session.
We cover topics such as:
Reducing the use of toxic materials.

How to promote efficient use of raw materials, staff resources, equipment, energy, and water.
The health emergency polluted air has created.
The fact that having clean air is a human right.
How it works?
Our sessions taught by live instructors in real time, using a combination of multimedia, engaging exercises, and breakout sessions to make the greatest educational impact on your students.
Click here to request a quote for this Life Skills Course today.